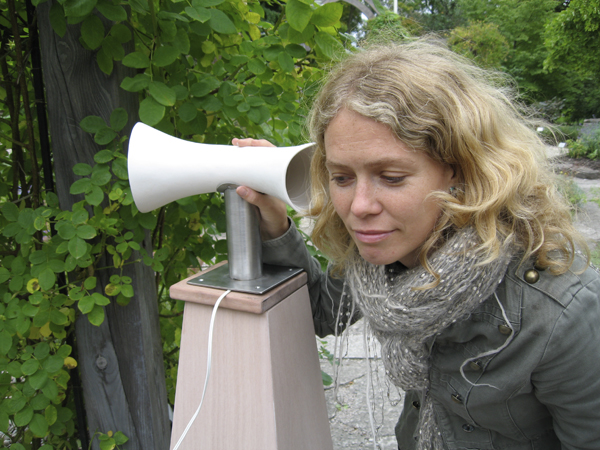 Henny Linn Kjellberg (1974) is an artist, ceramicist and art educator from Uppsala, Sweden. She holds a BFA from The Royal Danish Academy of Fine Arts, Bornholm and an MFA from Konstfack – the University College of Arts and Craft in Stockholm, Sweden. She has also been a guest student at Oslo National Academy of the Arts, Norway. She has shown her work at galleries and museums in, amongst others, Sweden, Denmark, Germany, Thailand, Canada and the US and has been an artist in residence and guest artist several times at the International Ceramic Research Centre in Denmark and the Banff Centre for the Arts in Canada.
 She has done a number of public commissions for amongst others Uppsala and Älvkarleby Municipalities. She's also active as an artistic producer and curator within the field of contemporary art and craft, working with the curator's group SLAM. She's working as an art teacher at the museum Bror Hjorths Hus in Uppsala, as well as with "skapande skola".
Her works cross boundaries between ceramic practice and other art forms, ranging from land art, installation art, performance based works and stage design to public commissions. The pieces are often conceptual, mixed media, large scale and site specific. They have strong scenographic features, dealing with and relating to materiality, spatiality, architecture and the use of public space, thematically investigating the notions of the human condition, political issues and identity. Her current work focuses around ideas of place, space, architecture and concealed history, using temporary ceramic installation as a means to look in to the identity of places and to give physical form to their history and to the people who once was there.